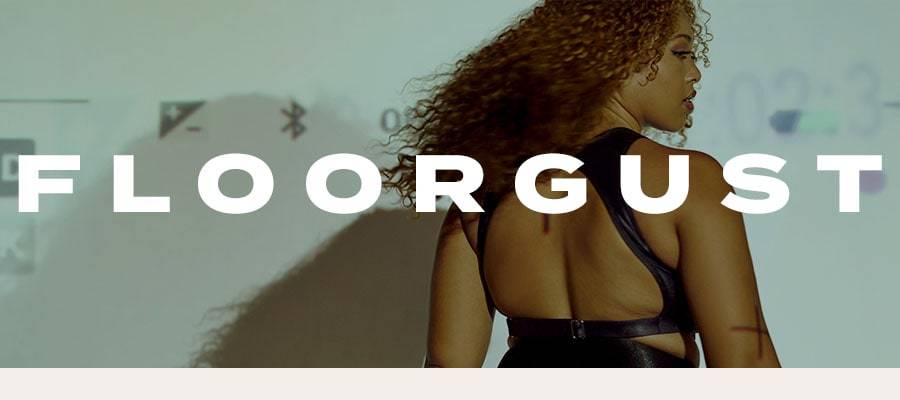 ✖️ Hi Creatures ✖️
Welcome to Week 2 of Floorgust 2022 🎉 🎉 🎉  
This week, we are bringing you tutorials from Eb, Eliza Hubber, Lola Grace, and Allie Kamikaze - focussing on beautiful flow.
Before we begin, please read and understand the following:
These videos can give you inspiration and floorwork moves to try. The breakdowns and step by steps are to help aid you in your attempts in order to inspire you through the floorwork challenge, but please contact a professional if you have any concerns or if you are not experienced with floorwork.
Make sure you fully warm up. Anything flexibility based do not go past your limit. For example, if you can't do a split, don't drop into a split!
Listen to your body, do not push it.

Consult your doctor before any new exercise regimen, and if you experience any discomfort or pain please consult your doctor immediately. These videos are aimed for those with a high level of fitness or fitness professionals. If you are not, you may want to consult the 1-2-1 help of a pole dance or floorwork teacher in your attempts. CXIX Ltd and the contributors of these videos are not liable for any claims for injuries or damages resulting from the August floorwork challenge 'Floorgust'. By joining in this challenge you accept full liability. This is a fun challenge and videos are for inspiration and partial guidance.


LETS GET STARTED 🙌
Use #CXIXFloorgust2022 and tag us @creaturesofxix and your hosts
Eb (@ebeb.spins)
Eb is an LA-based pole dancer known for her mesmerising flow, shapes, and creativity. This week, she is bringing you a floor flow tutorial with intention behind each movement.
Eb is wearing our iconic XX Crop and our bestselling Make Moves Pants in Sand (high sell out alert!).
Eliza Hubber (@elizahubber)
Eliza is an Australian pole dancer. Her accolades include Exotic Generation Old School 1st Runner Up 2020, Miss Pole Dance Queensland 2nd Runner Up 2018; and Rising All Stars Peopl'e Choice Circus Arts 2017. Eliza is wearing her She Who Dares Snatched set in pink.
Lola Grace (@lolaograce)
Lola is an icon in the pole industry known for her powerful choreos and precision. She has recently won the title of World Champion Exotic Generation Flow 2022. After having been part of Floorgust 2021, she has returned this year with another amazing tutorial. Lola is wearing her Classique set in electric blue.
Allie Kamikaze (@allie.kamikaze)
Allie is a Japanese pole dancer, instructor and absolutely outstanding performer, as well as the winner of Polesque Show Exotic Old Style 2019. Her floor choreo tutorial combines flow with tricks. Allie is wearing the Classique collection in navy.