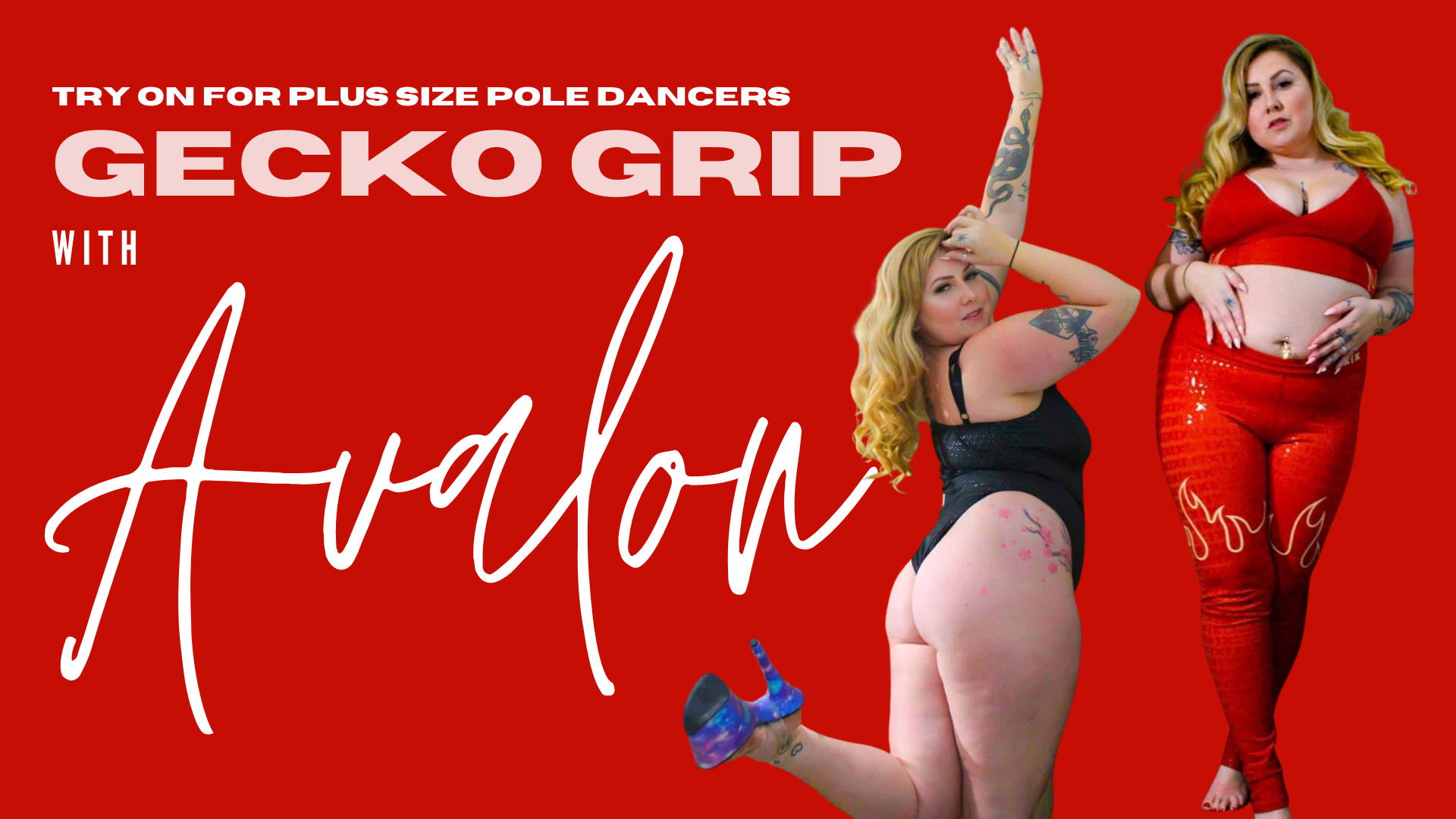 AVALON IS TRYING ON HER NEW GECKO GRIP BODYSUIT AND FYA LEGGINGS WITH THE MATCHING TOP.
GECKO GRIP IS OUR LINE OF STICKY POLE DANCE WEAR THAT HELPS YOU GRIP TO THE POLE BY CREATING MORE FRICTION THAN YOUR SKIN.

AVALON TALKS YOU THROUGH THE FIT FROM THE PERSPECTIVE OF A PLUS SIZE DANCER - REPRESENTATION MATTERS AND ACTIVE WEAR SHOULD BE INCLUSIVE OF DIFFERENT BODY TYPES AND SIZE REQUIREMENTS.

ENJOY!

SHOP NOW - AVALON'S GECKO GRIP PICKS